YEAR 3 COMPETITION:
EACH CHILD IN YEAR 3 IS INVITED TO TAKE PART INTO A FANTASTIC COMPETITION.
MAKE A A4 OR A3 POSTER, BOOKLET, LEAFLET OR LAP-BOOK ABOUT IBN AL-HAYTHAM FOCUSING ON HIS BIOGRAPHY, MOST IMPORTANT FACTS, HIS DISCOVERIES, HIS MOST FAMOUS BOOK, HIS CONTRIBUTION TO OPTICS.
TO QUALIFY AS A WINNER, EACH PUPIL SHOULD BE ABLE TO WRITE WITH HIS OWN WORDS, IN FULL SENTENCES AND USING THE RIGHT PUNCTUATION (NOT COPYING FROM THE INTERNET),WRITE THE MOST IMPORTANT FACTS, ADD HAND MADE DRAWINGS, PRESENT HIS WORK NEATLY AND, LAST BUT NOT LEAST, SHOULD BE ABLE TO PRESENT HIS WORK TO THE CLASS.
DEADLINE: THURSDAY 16TH MAY
Ibn al-Haytham was born in the year 965 in Basra, and died in about 1040 in Cairo. He was one of the earliest scientists to study the characteristics of light and the mechanism/process of vision. He sought experimental proof of his theories and ideas. His most celebrated works, the Kitab al-Manazir, the Book of Vision, influenced European scholars.
Ibn al-Haytham made significant discoveries in Optics, Mathematics and Astronomy. His work on Optics was characterised by a strong emphasis on carefully designed experiments to test theories and hypotheses. In that regard, he was following a procedure somewhat similar to the one that modern scientists adhere to in their investigative research.
Most important points:
He was one of the first to study LIGHT from an experimental perspective which basically means he did lots of experiments to prove his theories.
He discovered through experiments that the light travels in straight lines.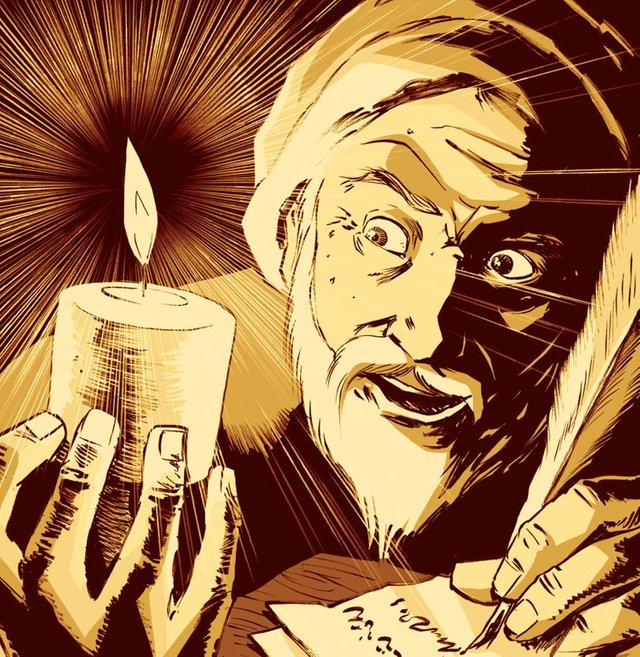 In the next Science lessons children will learn more about Ibn Al-Haytham.
By the end of the term they will be quizzed about Ibn al-Haytham's biography.
Please encourage them to talk to you about what they know and to research online with careful parents' supervision via www.safesearchkids.com
JAZAKALLAHU KHEIRUN FOR YOUR SUPPORT